Mental health is a condition of well-being in which a person recognises his or her own potential. One is able to cope with everyday stressors, works productively, and contributes to his or her community . We will discuss 8 Tips For Strong Mental Health.
8 TIPS FOR STRONG MENTAL HEALTH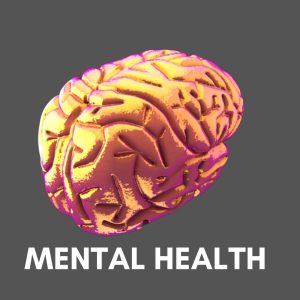 #TIP 1: RESPECT YOURSELF
Concept self-respect begins with a general understanding of respect. Respecting someone entails treating them with decency and as a human being.
It can be difficult to respect yourself if you've been through trauma, been abused, or been betrayed by a friend, spouse, or partner.
After all, the people who injured you didn't respect you, so you may have begun to believe you weren't deserving of it. You are, nonetheless, deserving of respect and dignity because you were made for a certain purpose and no one else is like you.
To improve your self-esteem, remind yourself of your achievements, celebrate how far you've gone, and recognise how much you've developed. Let's move to another goal in the list of 8 Tips For Strong Mental Health.
#TIP 2: EAT BALANCED DIET
Balanced diet is important for your health. Health is priority in every domain. We should have proper balanced diet which has all vitamins, minerals, etc.
Paying attention to how you feel when you eat and what you consume is one of the first steps in ensuring you're getting well-balanced meals and snacks. Because many of us don't pay attention to our eating habits, nutritionists advocate keeping a meal journal. Keeping note of what you eat, where you eat it, and when you eat it is a smart idea.
#TIP 3: DO PROPER EXERCISE FOR STRONG MENTAL HEALTH
Even a short stroll or a flight of steps can help to relieve stress and improve alertness. A regular exercise programme can improve one's mood, attention, and even aid with anxiety and depression symptoms.
#TIP 5: TAKE PROPER SLEEP
Sleep and health have interlinking. Poor sleep raises the chance of illness, and illness makes sleeping more difficult. Sleep disturbances can be one of the first signs of distress. Anxiety and depression are two frequent mental health problems that can also lead to sleep disturbances.
We've all heard that people should get out of bed and get their act together, but lethargy, fatigue, and sleep disturbances can all be signs of a mental health problem or a medicine side effect. It is impossible to stress the importance of addressing sleep and sleep issues as part of mental health treatment. Now , most important tip in the bucket of 8 Tips For Strong Mental Health.
#TIP 6: BE EMOTIONALLY STRONG

You must be psychologically tough throughout those moments.
Mental strength, like physical strength, does not come naturally. It must be further developed.
Being emotionally and psychologically strong, or resilient, entails being able to adjust successfully to stressful situations, trauma, adversity, or catastrophe. Resilience isn't something you're born with; it's a process that everyone can learn and see in everyday people.
#TIP 7: GIVE YOUR MIND BREAKS FOR MENTAL HEALTH
Your brain needs time off to function properly. It works and manages the endless streams of information and discussion that come at you from all directions for hours every day. Your mood, performance, and health will suffer if your brain doesn't get a chance to relax and recover itself. Consider recovery to be periods of mental rest when you aren't actively focusing on and involved in the outside world. Simply let your mind to wander or daydream, and it will become reenergized as a result.
#TIP 8: STAY CHESIHED AND IN GOOD VIBES
This explains why we may feel warm, calm, and cheerful in the company of some people but cold, nervous, and depressed in the company of others. We carry that energy about with us, and it affects not only ourselves but everyone we come into contact with. Good energy can enhance our sense of well-being, reduce anxiety, and improve communication. Discord, strife, and resentment are all symptoms of bad energy.
IMPORTANCE OF GOOD MENTAL HEALTH
The mind is one of the most powerful organs in the body, directing all other organs' functioning. When our minds are in a state of flux, it has an impact on how our bodies as a whole function. Physical and emotional well-being are necessary for success in all aspects of life. People should be aware of the consequences of mental illness and prioritise maintaining their minds in good shape, just as they do their physical bodies.
Mental and physical well-being are inextricably linked. Only when both are in perfect harmony can we call someone totally healthy and well. As a result, it is critical for everyone to strive for a balance of mental and physical well-being.